HYC RYA First Aid course 12 February 2022
Published 17:56 on 13 Feb 2022
The event took place at the RYA Training Centre (Andrew Simpson Yachting) in Haslar Marina. The course fulfils the requirements for professional skippers of small craft working within 60 miles of a safe haven… is recommended by the MCA and HSE and on successful completion is valid for 3 years from the time of issue.
There were 8 of us booked on the course (which was offered at the discounted price of just £90 pp) including our newly appointed club Commodore Jonathan Clare, Events Secretary Jem Nicolls, Webmaster Brian Masters and his wife Hilary. The rest of the party was made up by Arvid Wilson, Brendan McInerney and Dennis and Paula Pearce. The very comprehensive course was competently run by Dominic Rogers of Christchurch RNLI and we started promptly at 0930 with …
The 3 Ps which Dominic informed us was the first objective of a First Aider i.e. To Preserve Life; Promote Recovery and Prevent from worsening. An objective which I think we can all agree is a reassuring aim when considering what might happen when were out there on the water and just might find ourselves in need of some emergency attention!!
The course covered topics such as: the all important CPR and I was happy to learn that the mechanics of this hasnt changed too much since I last did a First Aid course, although there were clearly some parts of the course which were new to me. But Im sure that my fellow students would agree there was information included which echoed through the rusty corners of our memories with a resounding oh yes, I remember that but just needed reminding/refreshing.
We covered several other topics including the Recovery Position; Drowning; Hypothermia Shock; Head Injuries; Heart Attack; Fractures; Burns etc etc and Dominic was happy to go through our First Aid Kits (which some of us brought) and distinguish between what we personally felt important to include and the requirement of the Coded First Aid kit which would be required for commercial purposes.
There was certainly a lot of very useful and lifesaving information given and I think I speak for all of us in thoroughly recommending that anyone who hasnt taken part in a First Aid course at all or who simply needs refreshing make a note to book on to book onto a course if and when another comes available.
Safe Sailing to all Haslar Yacht Club Members
Paula Pearce
(Dreamcatcher of Hamble)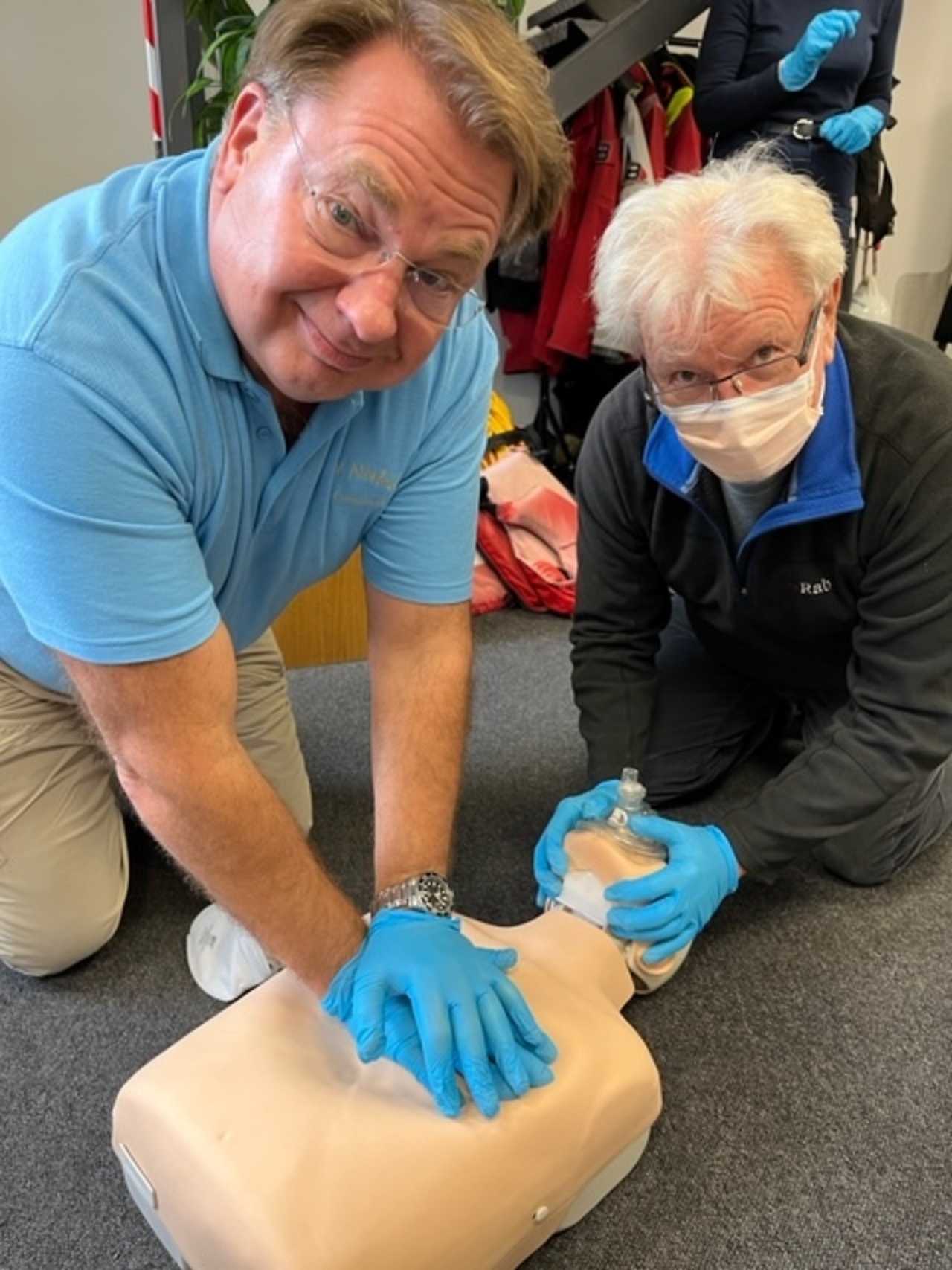 Related
Last updated 17:57 on 13 February 2022